BEND, OREGON: A PLACE TO PLAY SUMMER & WINTER

I created this website about Bend, Oregon to help create more traffic, and bring tourists to the area. I will have products for sale at my online store coming soon, and sponsors such as Amazon.com to purchase products for outdoor lifestyles, and leisure. There are books either at Amazon.com or bookstores where you can find out more information about Oregon and all of the recreational activities there is to do. I love the outdoors, hiking, leisure, and just getting out to enjoy the sun.
There are many things to do and see here in Bend. It is both a winter, and summer playground depending on which is your favorite season. If it is summer, then then driving is less of a challenge because there's no ice or snow to drive on. There are plenty of places to stay at a variety of costs. There are several resorts such as Mt. Bachelor Village, Sunriver Resort, the Riverhouse, and Broken Top with golf courses, restaurants, and nightlife.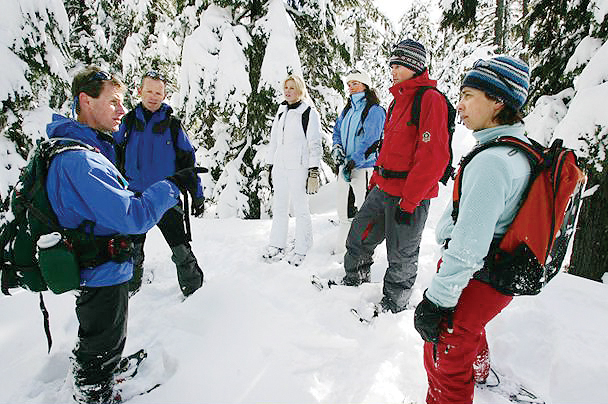 Snowshoeing Photo Courtesy of Wanderlust Tours
Summer Recreation
Summertime is my favorite time of the year. I like to float down the river on hot days, see concerts in the park at Les Schwaab Ampitheater near the Old Mill District, hiking, and kayaking. The Old Mill District has a variety of restaurants, shops, movie theater(Regal 16), and is walking distance to Mirror Pond, and downtown Bend. Downtown Bend has a wide variety of shops, restaurants, coffeehouses, tea shops, art galleries, and the Tower Theater. That's the benefit of Bend, is one can either walk or bike everywhere. Pilot Butte is a good steep hike and overlooks all of Bend with views of the Cascades. On a clear day, you can see Mt. Hood which north of Bend near Portland.
One of my favorite places to kayak is at Sparks Lake. The tranquility of the lake, sky, peace, wildlife, and surrounding pine trees with views of Mt. Bachelor is very breath-taking. Another favorite spot is along the Deschutes River. The river current is a bit more challenging than the lake usually.
Golf
There are plenty of places to golf here in Central Oregon such as Black Butte Ranch, Broken Top, Crosswater, Eagle Crest, Pronghorn, Sunriver Resort, Widgi Creek, and many more.
Dining
Some of my favorite places to eat are the Taj Palace(Indian food) at lunch time where there is a great deal on a buffet style since. There is vegetarian and meat dishes available, and hot tea is warm and relaxing. Another place I love is the Pine Tavern, which is one of the oldest restaurants. Their speciality is prime rib but they have many other dishes available too, bar, and delectable deserts. I like the creme brulee, and the death by chocolate cake. The Pine Tavern is a somewhat casual but nice dining style. One could go there in a nice pair of jeans and a sweater or cute top with some accessories.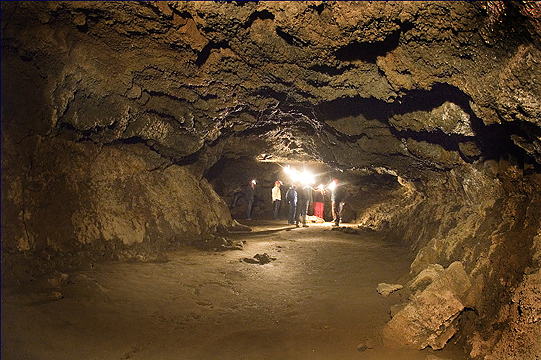 Cave Tour-Courtesy of Wanderlust Tours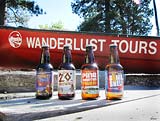 Brews & Canoes-Courtesy of Wanderlust Tours.
Above are some pictures from Wanderlust tours. They have a wide variety of recreational activities whether you are a local or a tourist and want to get the most out of your visit. There are cave tours, canoes, hiking, brewfest, dinner, and moonlight snowshoeing tours, also snow camping for the more adventure and thrill seeker person(I surely am one of those though I haven't tried it yet).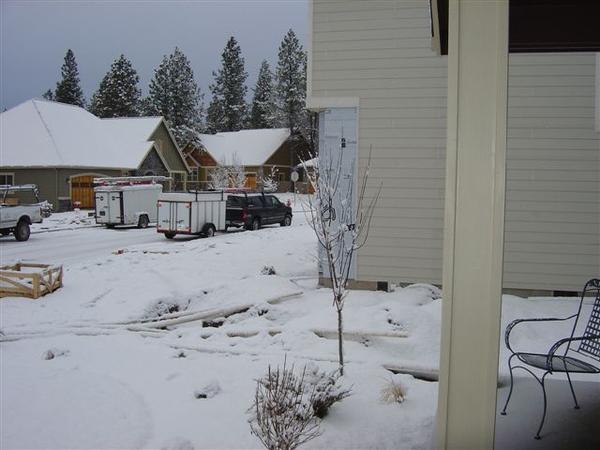 A Snowy Day in Bend, 2005
You can advertise your business or service here for a small fee of $25.00 (one-time charge only) or I can work with an affiliate program to earn money for clicks or referrals to your website. I am only charging low costs to help out the economy here in Central Oregon and not just to make money for myself. Together, we both win. My hours were reduced and I need to try to help out the economy here too. We can help to create more jobs, growth by bringing in tourists, and help to keep the airfaires somewhat reasonable.
To pay to advertise contact me edwardsjl2003@yahoo.com or click on the PayPal button: